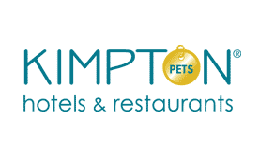 Search for a pet-friendly Kimpton Hotels in the USA
Born of a love and respect for all living creatures, Kimpton Hotels pet program goes beyond simply allowing any size, weight or breed of pet to stay for free. When making your reservation, make sure to mention your pet. They'll have a cozy bed, dining bowls, and treats waiting for him or her. Also, many Kimpton Hotels have a resident canine Director of Pet Relations. Despite their need for scratching behind the ears and a tendency to drool, these star employees make sure that each guest, whether two legged or four, feel welcomed and loved. It's perPETual indulgence at Kimpton Hotels!
And be sure to check out Funny Kimpton Tails of Pets on the Road, an amusing collection of travel stories involving our favorite furry friends....