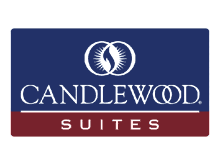 Search for a pet-friendly Candlewood Suites in the USA
At Candlewood Suites, they make it easy for you to make yourself at home. Their unique design gives you the flexibility to live the way that you want to live. Whip up a delicious meal in your full kitchen, or just heat up leftovers from last night's dinner out. Sit at the work desk and surf the net, or relax in your recliner and watch a movie from our video library. And if you want to get out of your suite for a while, head down to the gym for a workout, do a load of laundry in the free guest laundry room or just browse the on-site convenience store for an evening snack. In other words, Consider them home at any of their more than 150 locations in North America.
Call 877-649-8269 for help or to book your stay today.